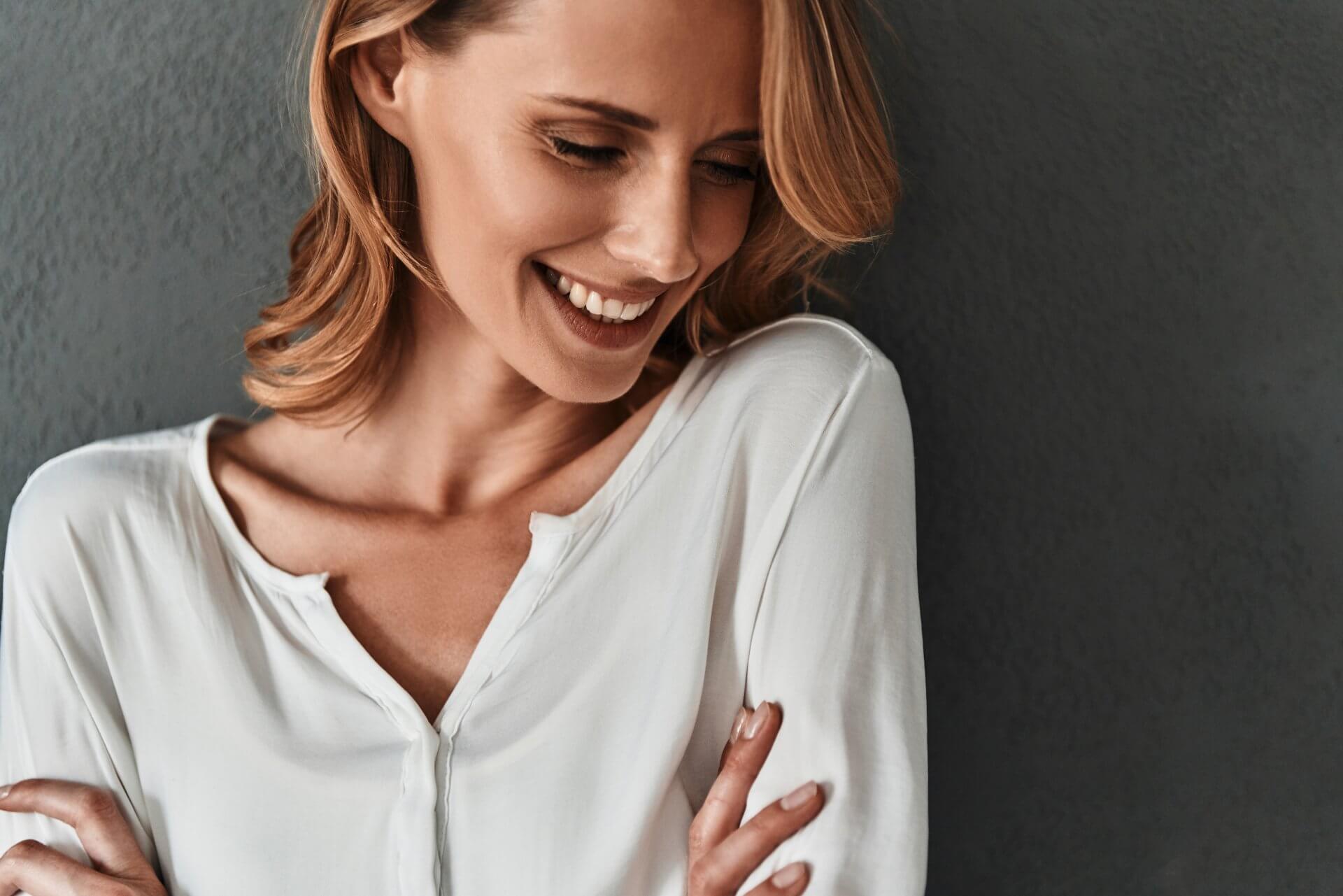 Facelift surgery is a fabulous way for our patients to reverse or prevent the natural signs of aging. When Dr. Courtney surveys a patient's face during a facelift consultation, he'll evaluate your skin on three different levels. There's the surface level, where wrinkles and other visible signs of aging typically manifest. Then, there's the muscular level, where Dr. Courtney can make enhancements that compliment a patient's facial movements. Lastly, there's the skeletal level, which is the underlying scaffolding that Dr. Courtney can use to build a whole new look.
Dr. Courtney is a specialist that can use his knowledge to rejuvenate your profile on each of these levels. While we now have access to some incredible methods and technologies, the facelift was not always as sophisticated as it is now. It took about 110 years for plastic surgeons to get to where we are today with facelift surgery planning. Much has changed in that time, from techniques to materials to technology.
Facelifts from the 1970s-today
The facelift, or rhytidectomy, dates back to the early 1900s. Because of a massive number of wartime injuries during WWI, reconstructive facelifts rapidly advanced plastic surgeons' understanding of the procedure. The modern facelift is generally considered to have emerged in the 1970s, as surgeons began to learn about and focus on the superficial muscular aponeurotic system (SMAS). These advancements offered significant improvements in cosmetic surgery results. For the last 30 years, facial plastic surgery in general has focused on techniques that minimize scarring and provide more natural-looking results.
Today, facelifts are often combined with non-surgical, minimally-invasive treatments such as skin resurfacing, microneedling, or injectables. Additionally, new facelift imaging technology and thread lifts have raised the bar for what is possible.
If planned and performed by a skilled plastic surgeon like Dr. Courtney, the end results are nothing short of amazing!
Facelift Imaging Technology
Imaging technology, which is another incredible advancement in the field of cosmetic surgery, not only enhances a surgeon's diagnostic capability; it can also provide an incredible experience for patients during their facelift consultation. The Vectra XT 3D we use at our practice allows us to capture high-resolution digital images of your face and run simulations to actually show you what your results will look like before you ever step foot in an operating room. This system gives you a glimpse of new you!
Thread Lifts
Thread lifts, such as the popular Silhouette Instalift and Eurothread Lift brands, are newer tools that plastic surgeons have been increasingly implementing into practice. Each brand's system is slightly different, but they're all basically resorbable sutures that are inserted through a tiny incision. They help tighten loose skin and restore youthful facial volume by boosting the production of structural proteins, such as elastin and collagen. These can be more affordable and have less scarring, while still offering all the benefits of a conventional facelift.
Have you ever thought about a facelift?
Your best facelift results will come from a skilled plastic surgeon who understands the intricate intersection of art and science in their craft. Dr. Courtney spent 14 years training in the Texas Medical Center, which is regarded as one of the world's best. If you've been thinking about a facelift, we'd love to be a part of your journey.
Contact Dr. Courtney Plastic Surgery in Houston, TX if you'd like to schedule a facelift consultation. You can call our practice at (713) 522-4411. You can also reach us through the form on our contact us page whenever it's most convenient for you.