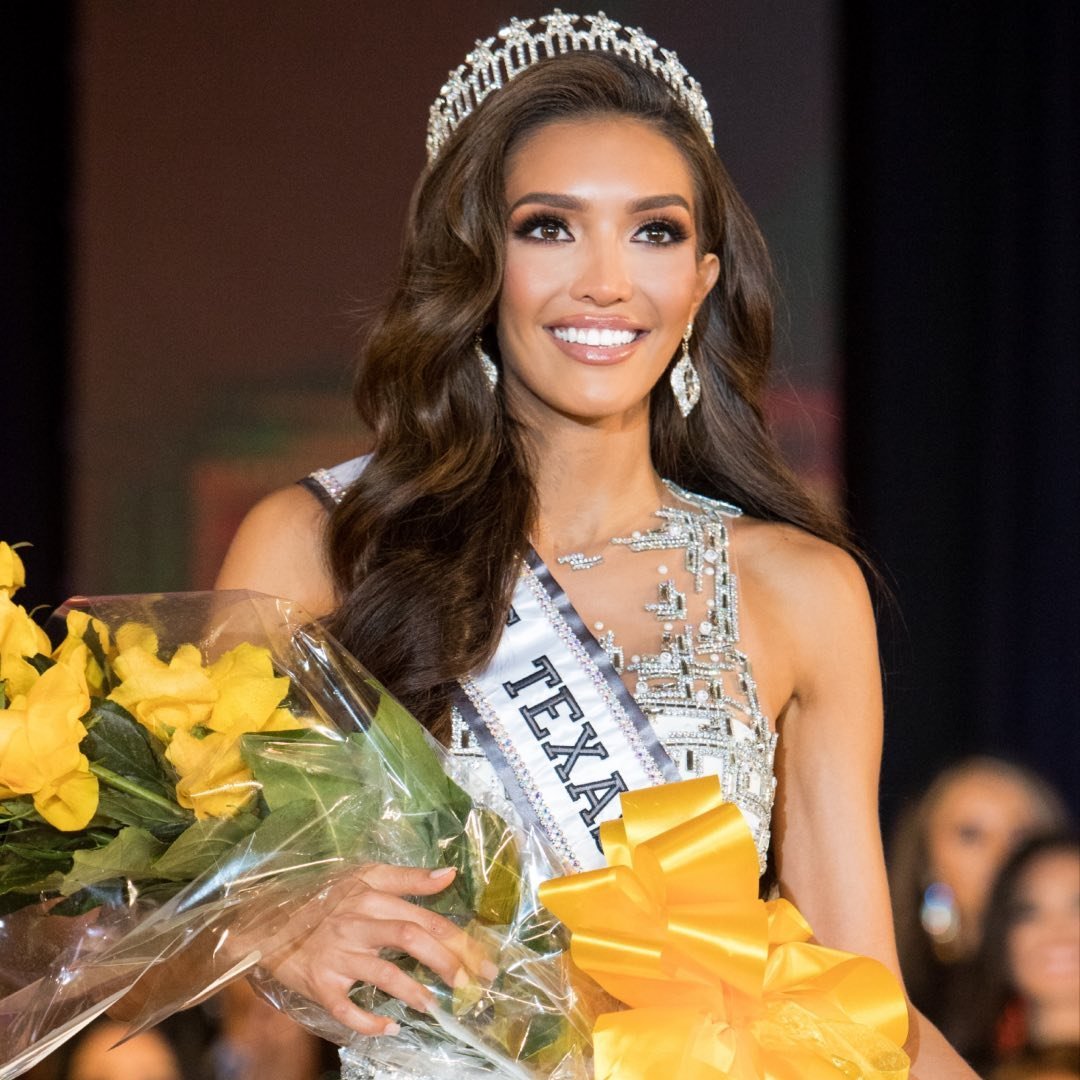 On September 4th, Victoria Hinojosa was crowned Miss Texas USA, 2021. This has been a dream of hers since she was very young, and we are so glad to have worked with her and helped her along the way.
Victoria stands up for being confident in who you are and having the integrity to move toward your goals despite the negativity around a person. As a person constantly in the spotlight, Dr. Courtney worked with the new Miss Texas USA to ensure she would always be seen in the beautiful light of her true, authentic self. This was especially important to her, as she represents being true to who she is and standing up against people who want her to try to be something else.
In the words of the newly crowned Miss Texas USA 2021
About her triumph, Victoria Hinojosa said, "Being in the light and putting yourself out there comes with a lot of negative comments, hate, and I think that learning to take all that with a grain of salt and to just truly embrace who I was despite whatever others thought of me was something that was a great lesson learned. I think anybody can learn from that. I really learned the importance of not taking anything personal, standing up for who I am, and — same thing as my platform on embracing diversity — not changing or conforming who you are to fit the standards of somebody else and just being confident in who you are each and every day."
Dr. Courtney was honored to work with Victoria Hinojosa to help her realize her aesthetic, authentic vision for herself. His attention to her needs and respect for her journey was paramount, as it is with every patient he works with. When the news came out, he was thrilled to hear about her success in reaching her goals to become Miss Texas USA 2021.
Helping Miss Texas USA on her road to success
In an Instagram post to share the exciting news, she called her win a "dream come true" and said, "I am so humbled and grateful to God for being selected to represent our beautiful state of Texas on the Miss USA stage. I'd like to send a BIG thank you to those who helped me on the road to Miss Texas USA: The One Med Spa, Debi Lou, McAfee Agency, Dr. Sanaz Harirchian, Glick Twins, Nufo Salinas, Anna Cantu, Dr. Courtney El-Zokm, and all of my family + friends."
It was a special honor for Dr. Courtney to be able to help Victoria on her road to success. He is excited to see what the future holds for the new Miss Texas USA 2021!
Dr. Courtney
With his aesthetic eye and meticulous attention to detail, coupled with years of advanced training, Dr. Courtney's technical expertise brings his patients newfound confidence in their appearance. Serving the greater Houston area, he is dedicated to understanding and attaining the personal aesthetic goals of his patients. With his warm, caring nature, he particularly enjoys being part of each patient's journey and transformation and is honored to be a partner in boosting self-confidence.