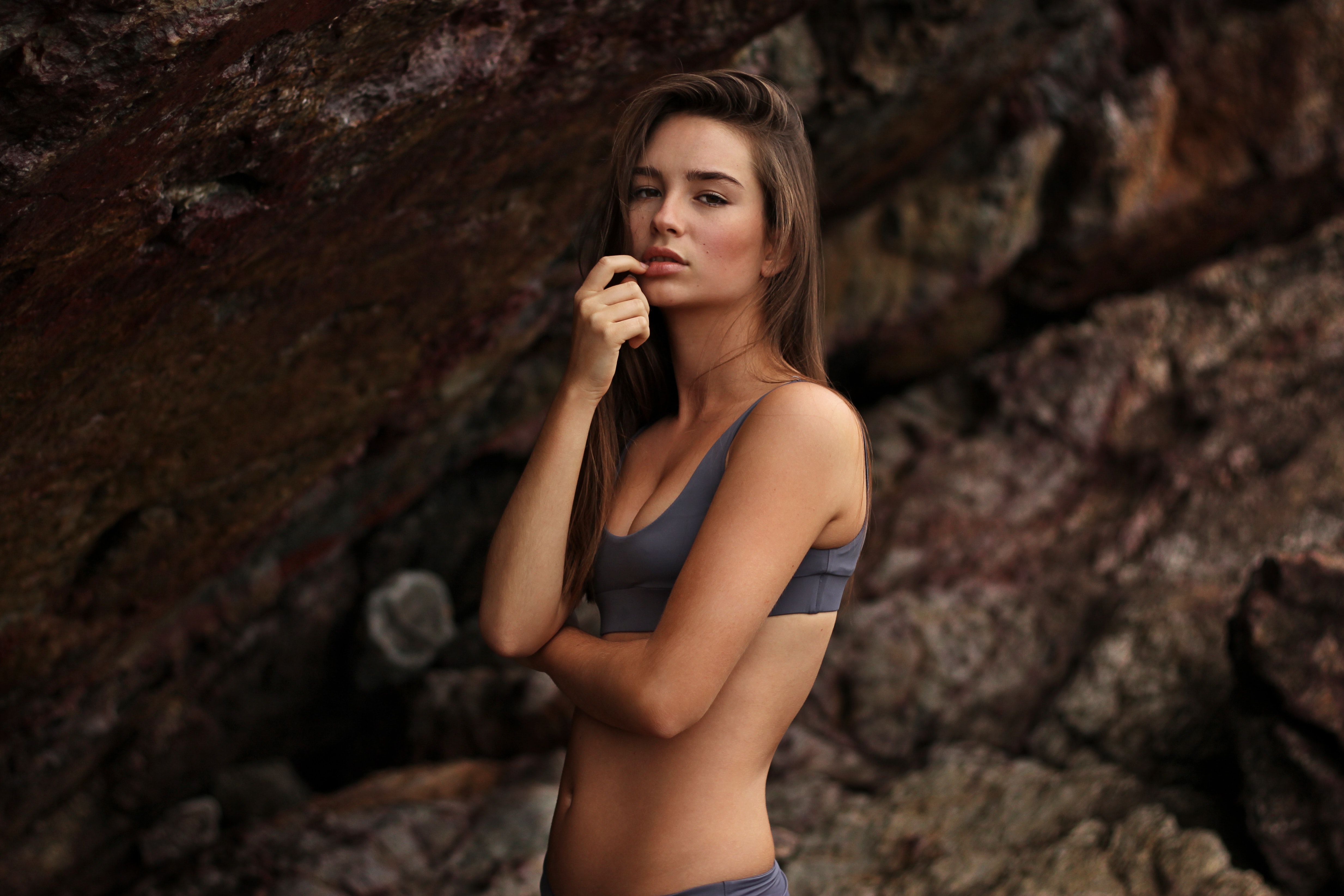 We're full speed ahead and quickly approaching summer. Soon, it will time to shed those forgiving sweaters and put on something a lot more revealing: your bikini.
Are you ready to bare it all?
If you're starting to panic about the upcoming bikini season, take a deep breath. You're not in this alone. Dr. Courtney has all the procedures you need to prepare for a gorgeous summer, head to toe. Those curves won't create themselves, but we're here to help.
Liposuction - smooth those bulges before you hit the beach
Bikinis and bulges don't go together.
Losing the flab is one of the hardest parts of summer body prep. Liposuction is your solution to trouble spots. This fat-targeting treatment allows us to remove fat from precisely where you need it – no diets required.
What's your most significant problem area?
Love handles
Muffin top
Banana rolls
Bra back roll
Bat wings
Turkey neck
Liposuction can treat all these areas and more. It isn't a weight-loss treatment and works best on patients that are close to their goal weight.
Tummy Tuck - create a bikini-ready belly
What's keeping you out of a bikini? If you've had a baby or lost significant weight, we're guessing your tummy is holding you back.
Loose skin is one of the most frequent abdominal complaints we hear, and treating it can be complicated. Crunches won't tighten up loose skin, even if you do thousands. Diet doesn't help with the issue, either. For stretched-out skin, a tummy tuck is one of your only solutions. This procedure removes excess fat and skin from the abdominal area while tightening up essential core muscles for a tighter tummy.
Reclaim your flat tummy and sport that bikini with pride.
Breast Augmentation - get the breasts you deserve
Do you need a little more oomph in your bikini top? If you want to fill out your suit, turn to breast augmentation, one of the most popular pre-summer surgical procedures.
How does breast augmentation improve your figure? Placing implants into each breast boosts volume and enhances shape. Today's breast implants provide long-lasting results, helping you retain those new curves from summer to summer.
Mommy Makeover - reclaim your pre-baby curves
Being a mom is one of the most rewarding experiences life has to offer, but it also brings many changes to your shape. A mommy makeover is the umbrella term used to describe any combination of procedures that helps women feel more confident in their appearance after having one or more children. Many of our patients choose to have a breast lift alongside a tummy tuck, for example. There are no wrong answers when it comes to what will boost your self-esteem.
Laser Hair Removal - silky-smooth legs and hairless underarms
Skip the shaving this summer with laser hair removal. This procedure removes hair from the legs, underarms, and bikini area to give you smooth, sexy skin without the hassle of daily hair removal.
Spontaneous beach trip? You'll be ready! Don't let hairy legs hold you back from all summer has to offer.
Start your summer body prep now with Dr. Courtney El-Zokm. Contact us to schedule your treatments today, or call (713) 522-4411.